InTemp CX402-Txxx – Onset
Cold chain wireless Bluetooth data logger with an external temperature sensor placed in a glycol bottle, to be used with the InTemp mobile apps or connectable to the CX gateway via Bluetooth for automatic reading of the data.
CX402-Txxx data logger
The InTemp CX402-Txxx (with glycol bottle) data loggers monitor temperature in refrigerators, freezers and other temperature-controlled environments to meet global GDP requirements. The loggers communicate wirelessly via Bluetooth Low Energy with mobile devices. With the InTemp app, you can easily view data, check logger status, set alarms, and create and share secure PDF reports (non-customizable) for streamlined reporting and regulatory compliance. All loggers have a built-in LCD display to view current and daily min and max temperatures, advanced audible and visual alarm capabilities to report temperature changes or alarms, and an internal sensor for ambient temperature monitoring. The internal sensor provides +/- 0,5°C accuracy for reliable temperature measurements and the data logger is battery powered so is protected against local power loss.
This data logger integrates with mobile and cloud platforms for a 21 CFR Part 11 compliant solution.
Using an optional CX gateway, you can receive remote notifications of temperature changes and automatically download data from loggers within range of the device. This range is about 20 to 25 meters.
Models are available with a 2 or 4 meter external temperature sensor attached to a glycol bottle used to insulate the sensor and delay thermal response times to mimic product temperature. In addition, different glycol bottles are available in quantity, namely: 5 ml (vaccine storage), 15 ml and 30 ml (pharma storage).
This data logger works in cold chain environments/applications.
External temperature sensor range: -40° to 100°C
Accuracy: ±0,5°C from -15° to 80°C, ±1,0°C from -40° to -15°C, ±0,7°C from 80° to 100°C
Data logger working range: -30° to 70°C
Cable length: 2 or 4 meters
Logging interval: 1 second to 18 hours
Battery type: 2x AAA 1.5V alkaline or lithium batteries, independently replaceable
Battery life: 1 year with a typical logging interval of 1 minute
Memory: 128 KB (84,650 measurements, maximum)
Display: LCD display is visible from 0°C to 50°C
Rating: IP54
Optional with calibration
Read more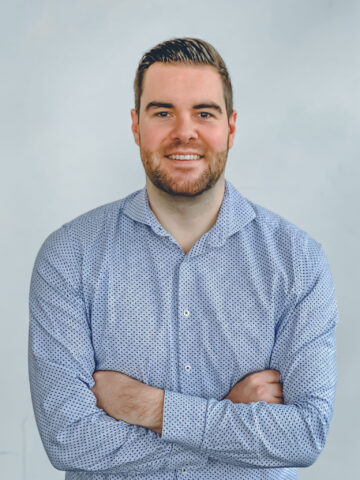 Request more information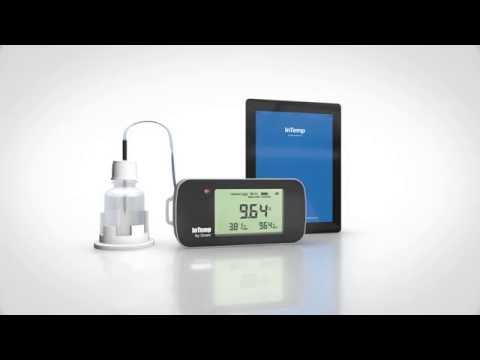 InTemp CX 400 product series
High-performance data loggers for monitoring temperature.