InTemp CX5000 – Onset
CX Bluetooth gateway, for usage with the CX400, CX500, CX600 and CX700 series data loggers.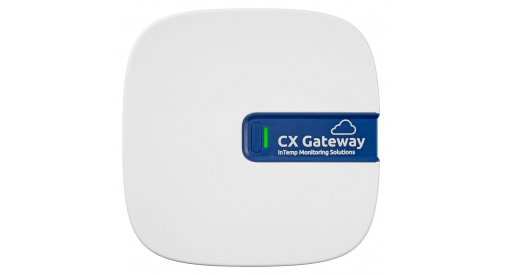 InTemp CX5000 Bluetooth gateway
With the CX gateway, you connect InTemp CX400, CX500, CX600 and CX700 series data loggers seamlessly with the InTempConnect cloud data platform to automatically read the data loggers. In the event of an alarm message from one of the connected InTemp data loggers, these warning messages will be indicated in real-time via an e-mail or SMS. Always place the gateway within a range of 30 meters from the data loggers and then connect it to your local WIFI or Ethernet.
In addition to flexible alarm reporting capabilities, the CX gateway can automate the process of downloading data from one or more InTemp loggers in range. It can automatically download loggers at fixed intervals/times, which can be set daily, weekly, monthly or upon arrival of shipments. This saves time and eliminates the need to move data loggers to download them. No more missed temperature data downloads for your critical temperature-sensitive shipments and save yourself time by no longer having to read the data loggers independently over and over again.
Transmission range: Approximately 30,5 meters, line-of-sight
Wireless data standard: Bluetooth 4.2 (BLE)
Connectivity: WiFi 802.11a/b/g/n 2.4/5 GHz or 10/100 Ethernet
Power source: AC adapter
Dimensions: 12,4 x 12,4 x 2,87 cm
Weight: 137 grams
Additional information: CE marking
Request more information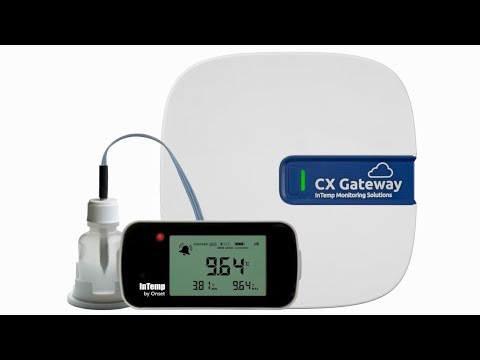 InTemp CX Gateway
Watch the video to learn how InTemp data loggers connect to the CX gateway and InTempConnect cloud-based data warehousing ser