FC-2700 – Lutron
Frequency counter, 2,7 Ghz freq.mtr, 3 ranges, periode, hold, relative, min, max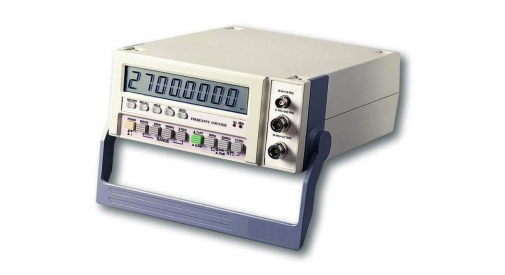 FREQUENCY COUNTER 2.7 GHz , Bench type
TCXO (temperature compensated crystal oscillator) time base, high stability & accuracy.
Data hold, Relative measurement,
Data record (max., min., avarage reading ).
High sensitivity for the VHF & UHF frequency measurement, useful for the CB amateur.
Wide measuring range up to 2.7 GHz.
8 digits, 18.3 mm large LCD .
0.1 Hz resolution for 10 MHz.
Range: 2700 MHz, 100 MHz, 10 MHz.
Functions: Frequency, Period, Hold, Relative, RS232, Max., Min., Average
Size: 280 x 210 x 90 mm.
Power: Battery power or 9VDC adapter
Optional with calibration
Read more