Cleanroom display 123-2touch – PEDAK
An own product of Pedak. Climate visualization and status in one display (1 to 4 values with locations)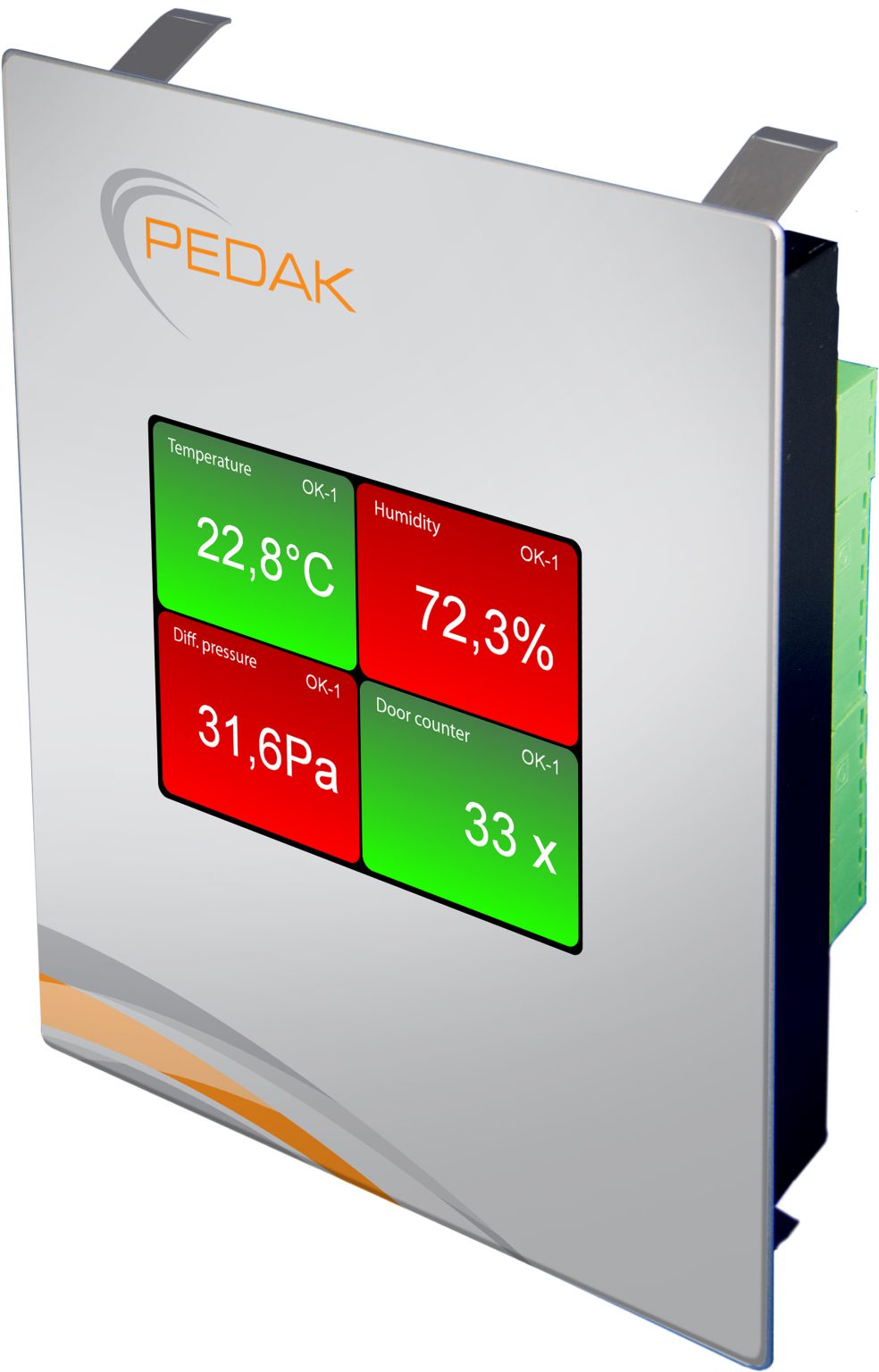 The cleanroom display is an own development of Pedak measuring technology. See at a glance whether the climate in the working environment is right or wrong. All sensors with an analog output can be connected to it. The cleanroom display can also be controlled by an analogue signal or Modbus through the building management system. The possibilities are very diverse. No complicated software is needed to program the display. Everything can be done through the display itself.
The 123-2touch display is extremely suitable for cleanrooms, operating rooms and laboratories. The people involved in the clean room can see at a glance whether the climate in the work environment is right or wrong (eg temperature, differential pressure, humidity, door movements, dust particles). The sensors to connect to the display are also available from Pedak. Click here for all climate sensors. Our sensors are usually quickly available and optionally with calibration certificate.
Thanks to the two-color touchscreen display, the status of the climate in the working environment is immediately visible. The measured values and the respective location are visible in the display. The color changes from green to red and by means of a buzzer alarm the employee is also acoustically alerted when the climate is out of specification.
Optionally there is a stainless steel in or surface mounted box to hide the display neatly in the wall.
Need more information about our display? Please contact us!
The display is beeing used all over the world export possible.
Fully programmable: yes
Suitable for: All sensors with analog output
Assembly: Snap-in / flush
Display: 3.5 ''TFT Touchscreen
Programmable: as 1, 2, 3 or 4 read-out
Size: 150 x 120 mm
Output 2x relays, Ethernet, Modbus
Power supply: 24V AC / DC
Inputs: 4x analog, 4x digital