VC-RC
The temperature and humidity sensors of the VC and VR series are rod-shaped, compact sensors and are specially developed for use in extreme conditions.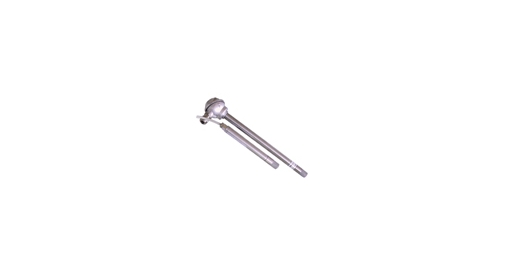 Robust stainless steel sensors for measuring relative humidity and temperature. With integrated electronics which makes them very suitable for heavy duty machinebuilding applications where space is limited. The sensors have an IP65 protection and are available with a fixed cable or connection head. Analog current or voltage output.
Their design also makes them ideally suited for performing equilibrium humidity measurements in bulk materials and in brickwork.
Measuring range: 0..100% RH: -30 .. 70°C
Accuracy: 2% RH: 0,2°C
Analogue output: 4..20mA / 0..1V / 0..10V
Power supply: 15..30VDC
Process temperature: -40 .. 80°C
Version: rod form
Optional with calibration
Read more