OXYBABY 6.0 O2/CO2 – Witt
Premium Rest oxygen meter and CO2 for packaging test incl. carrying case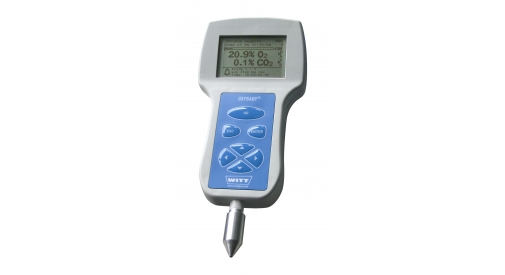 OXYBABY O2/CO2 is de practical battery-operated hen held gas analyser for measuring of modified atmospheres in food packages (MAP).
The gas analyser OXYBABY O2/CO2 is de perfect device for mobile, fast en accurate samples: at de packaging machine, in packages or in de laboratoria. de small, high capacity gas analyser features ergonomic design, shoft sample time, minimal sample gas requirements en is simple tot use.
Sensor: electrochemical O2 sensor CO 2 sensor: IR-absorption
Measurement range: 0-100%: in 0.1%-steps
Temperature: (gas/environment) 5 – 40 °C
Calibration: simple two point calibration
Applications: laboratoria, production, R&D, food industry
Other specifications: Hardcover case, sample time max. 10 sec., last 500 measurements assignment of measurements to different product names or line numbers, permanent flow control with automatisch alarm in case of a needle or filter blockage.
Optional with calibration
Read more