M1-S – 72×36 loop powered
Panel meter with direct current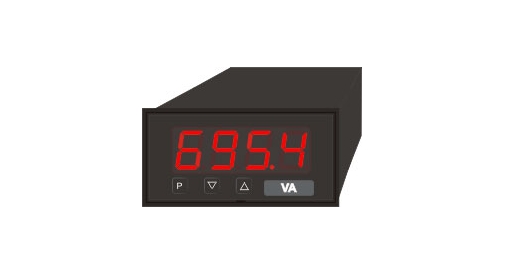 The 4-digit, mains-independent display M1-S is designed for the connection of a 4-20 mA current loop and for visual limit value monitoring via the display. The configuration takes place via 3 front buttons or via optional PC software. Two additional switching points (closer) are optionally available. Selectable software functions,
a direct limit value adjustment in the operating mode and the
This device is characterized by a low installation depth of only 38 mm.
Direct current: 0/4 ... 20 mA
Dimensions: 72x36x113 mm incl. Plug-in terminal
Display colors: Red, Green, Orange, Blue
Display: 4-digit, -1999 ... 9999, 14 mm
Protection class: IP65
Optional with calibration
Read more