LC55-2
Thermostat, -30°C...+30°C, internal adjustment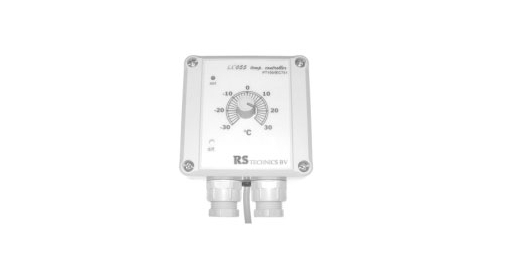 The LC series thermostats are compact professional thermostats for temperature control in cooling and heating technology for a wide range of applications. The measurement is based on the very stable and accurate PT100 sensor.
A number of different standard designs, ranges and housings are available for the various applications.
We can of course advise you extensively about the appropriate sensors.
In addition to the standard versions, it is possible to supply a thermostat in a customer-specific range or version.
Measurement system: PT100 - IEC60751-3 conductor
Measuring range: -30 ° C ... + 30 ° C (standard, others on request)
Switching differential adjustable: ± 1°C -10% FSR
Outputs: High power relay contact max. 15 Amp. @ 230VAC
Power supply: standard 230VAC - 50/60 Hz (optional in 24Vdc)
Accuracy: ± 1 ° C
IP standard: IP44 (with rotary knob on front) / IP65 (with internal setpoint trimmers)
Optional with calibration
Read more