Hydromette BL A plus – Gann
Wood moisture device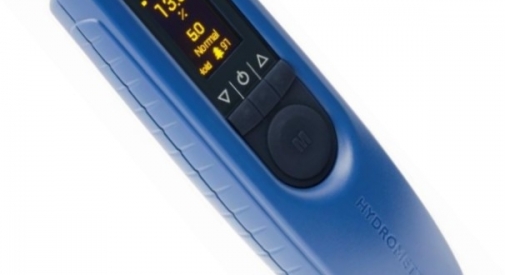 The possibilities offered by high-precision resistance-based measurement method and the non-destructive capacitive measuring method are now combined in one compact measuring instrument: the Hydromette BL A plus. It is perfectly suitable for determining the moisture content of sawn timber (up to 180 mm thick), chipboard and veneer.
The Hydromette is equipped with a high-quality measuring amplifier and an OLED display. The new ResCap mode combines the reliability of the resistance-based measurement method with the easy handling of the capacitive measuring mode.
The resistance-based measuring mode features a wood species selector for more than 300 species as well as a temperature compensation device, which is manually adjustable.
The capacitive measuring method enables fast measurement, for it is not necessary to drive any electrodes into the wood.
Measurement range:
Wood: resistance-based measuring method
5 - 70 % (dry mass)
Wood: capacitive measuring method
5 - 50 % (adry mass)
Compensation temperature:
0 °C tot +50 °C
Other specifications: wood species selector for more than 300 species, Wood species correction is available for more than 50 species.
Limit values can be set freely. If a measured value crosses such a threshold, the meter will indicate this through a flashing LED.