FT10-RT433-RHT – Nokeval
The Flex-Sky-T-RH measures the ambient temperature with a built-in PT100 sensor plus the ambient relative humidity with a polymer sensor.
FT10-RT433-RHT transmitter
The FT10-RT433-RHT measures the ambient temperature with a built-in Pt100 sensor plus the ambient relative humidity in the environment. This sensor is typically used for indoor air quality measurements and the relative humidity conditions in indoor rooms.
The FT10-RT433-RHT transmitter consists of a radio part (the antenna) and a measuring module, with an internal PT100 sensor and a relative humidity sensor to create measurements. The measurement part can be recalibrated or exchanged with a fresh recalibrated one without significant break in the measurement. These wireless instruments communicate with each other via a MHz signal. The battery-powered 10 MW transmitters have a range in open space of several kilometres and the practical range indoors is approximately 30 to 300 meters (depending on the amount of steel and glass in a building). The modulation technique tolerates other traffic on the same band very well.
Please note, the FT10 product series from Nokeval has now been replaced by the Flex product series (FT10-series is however still available). These are comparable in terms of technology, construction of the transmitter and components. However, the Flex transmitters communicate wirelessly with each other via LoRa (stands for: Long Range signal), this is wireless communication with noise suppression/cancelling. The FT10 series communicates at 433,92 MHz without noise reduction and therefore the practical range distances are a little shorter.
Inputs signals: PT100 and relative humidity
Accuracy: PT100: +/- 0,5°C (-30...+50°C), humidity: +/- 3% over 0...50°C
Input channels: 2
Measuring range: -30...+60°C and 0...100% con-condensing
Transmission interval: 5 s... 5 min
Coverage range: in open space up to 1.000 meters
Outputs: 433 MHz radio signal
Programming: MekuWin or 6790
Supply voltage: battery: 1,5V AA alkaline
Battery life: over 3 years with 80 seconds transmit interval
Maximum ambient temperature: 60°C
Minimum ambient temperature: -30°C
Case material: plastic
Protection class: IP40
Optional with calibration
Read more
Request more information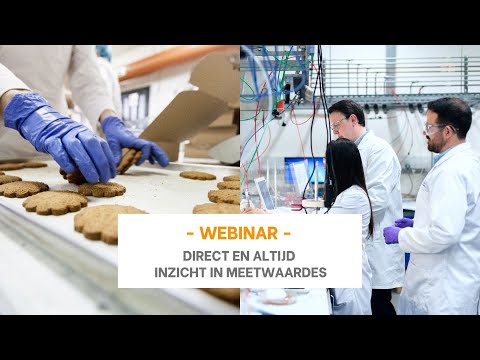 Webinar monitoring (NL)
Nokeval – Ovaport monitoring system webinar, especially for the food industry and laboratories.