DM-2000 – Lutron
Dig. Pressure meter 0..2Bar, Temp.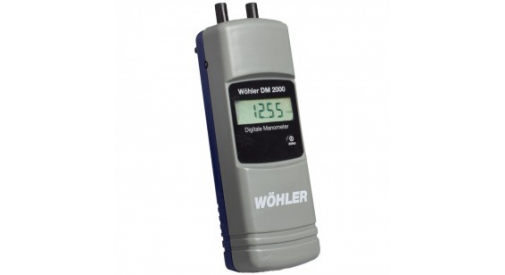 The pressure-temperature gauge type DM 2000, thanks to the large dynamic range of the pressure sensor very widely applicable.
Spear point is that it is ease to use.
Only one push button and Auto-Off after 30 minutes. Optional external temperature sensor can be connected. This switches the readout automatically to the temperature unit.
Benefits
wide dynamic measurement range
fast response time
temperature measurement with optional external temperature sensor available
Measurement range:
Temperature external ( Si-PTC)
-20,0 - 99,9 °C
Temperature: 5 – 40 °C
Applications: Industrie
Other specifications:
Twee stuks 1,5 V batterijentype AA
Optional with calibration
Read more