AM-4234SD – Lutron
Hot-wire Anemo + RH/Temp. incl. data logger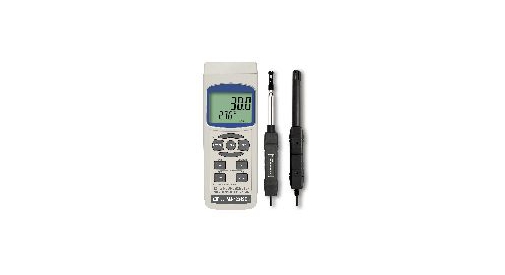 Complete set with two probes : Hot wire anemometer probe and Humidity/Temp. probe.
Combination of hot wire and standard thermistor,deliver rapid and precise measurements even at low air velocity value.
Slim probe, ideal for grilles & diffusers.
Range: 0.2 to 5.0 m/s
Air velocity: m/s, Ft/min, Km/h, Knot, Mile/h,
Air flow: ( CFM, CMM ) measurement.
Air temperature: °C/°F
Humidity: 10 to 95 %RH, Dew point, Wet bulb
Thermometer: Type K, Type J thermocouple
Datalogger: Real time SD memory card
SD card capacity: 1 GB to 16 GB