UX90-006M
Light ON/OFF, occupancy data logger (up to 12m) with expanded memory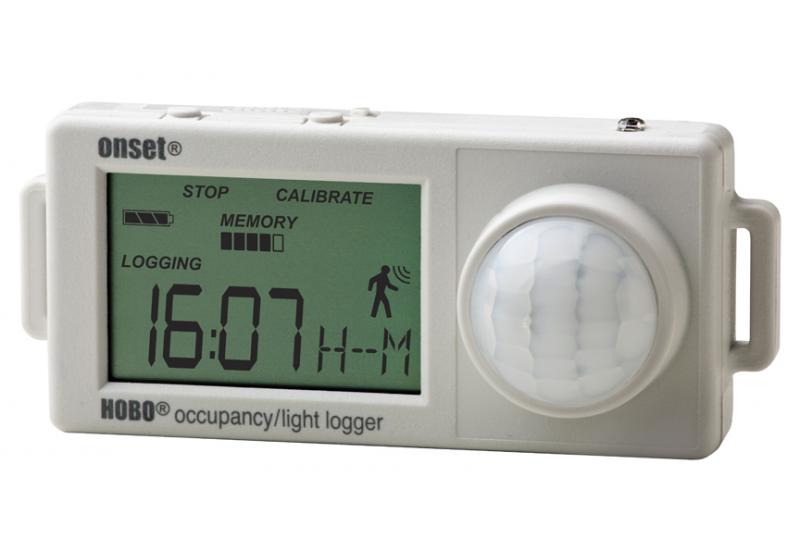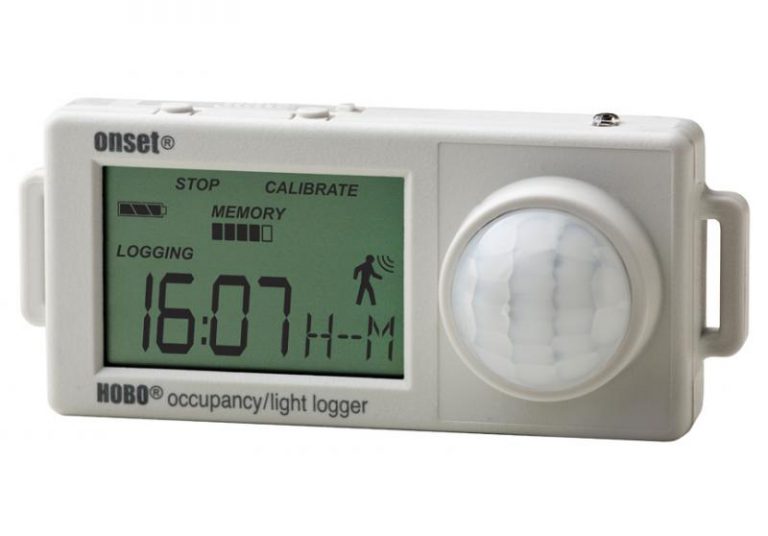 The Hobo UX90-006M is an occupancy and light data logger. The UX90-006M measures room occupancy up to 12 meters by means of changes in the interior light. This allows a possible saving on energy consumption.
The Hobo UX90-006 has a memory of 128KB, good for 84,650 measurements.
The Hobo UX90-006M has a more extensive memory of no less than 512KB, enough for more than 346,795 measurements.
Environment: Indoor
Measurements: Light On/Off, Occupancy
Detection performance: 102° (±51°) Horizontal: 92° (±46°) Vertical
Logger operating range: Logging: -20° to 70°C (-4° to 158°F): 0 to 95% RH (non-condensing)
Launch/readout: 0° to 50°C (32° to 122°F) per USB specification
Aanvullende informatie: Measures room occupancy up to 12 meters away
Auto-calibration of ON and OFF thresholds ensures reliable readings
LCD screen displays signal strength, enabling proper logger placement
Optional light pipe eliminates effects of ambient sunlight or other
lighting sources