UVRRM
Reference UV Radio meter RRM according to DVGW and ÖNORM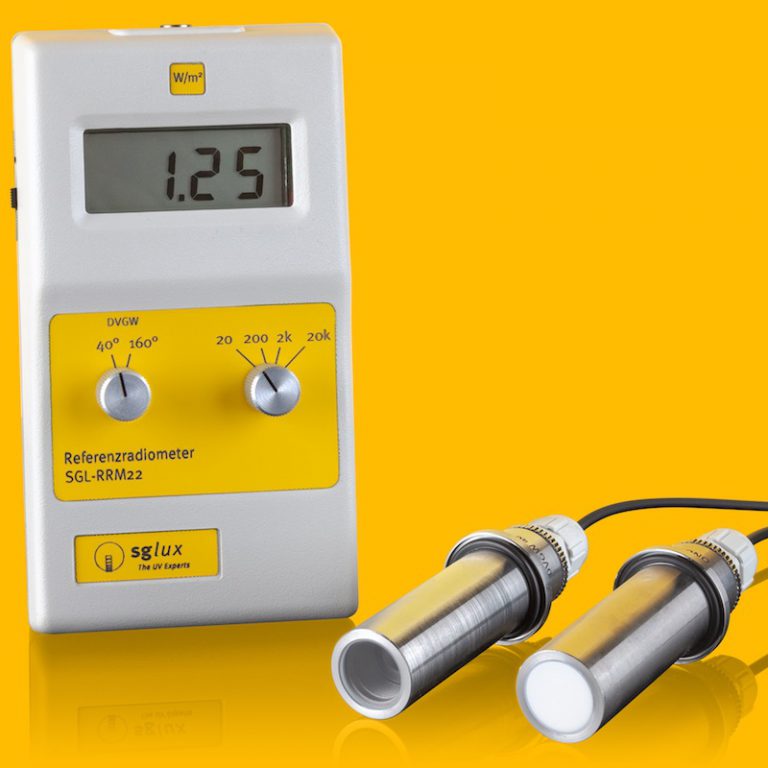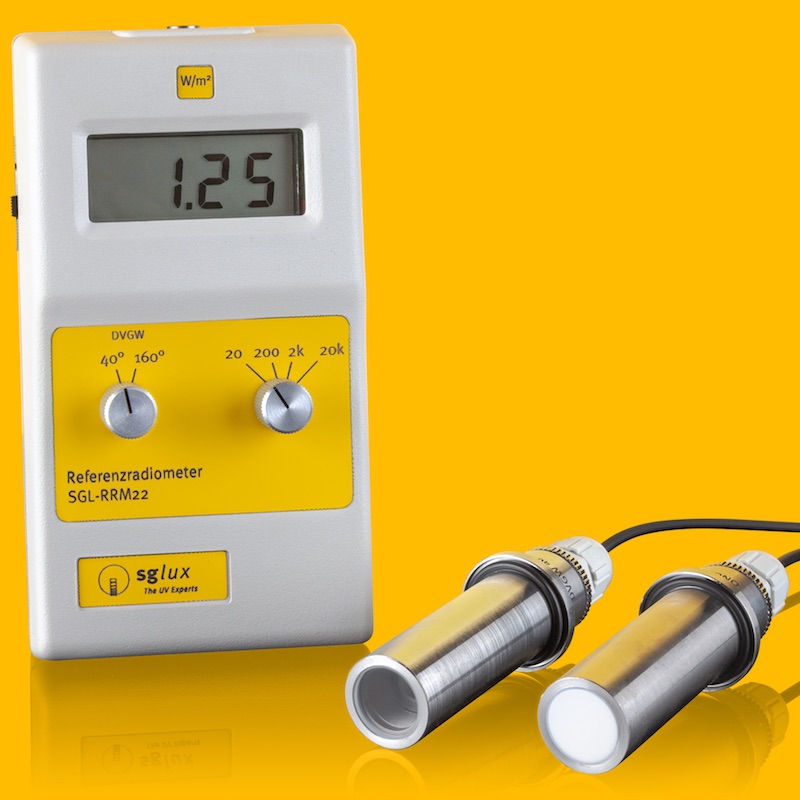 The Reference Radiometer RRM is designed to check and recalibrate duty sensors for water sterilisation systems according DVGW and ÖNORM. This mobile radiometer consists of a handheld unit with sensor type selection switch and two sensor heads.
The sensors are built according to DVGW W294-3 and ÖNORM M5873.
They are identical in construction with the duty sensors.
The radiometer is calibrated to microbicidal weighted irradiance at λ = 254 nm against a PTB traceable standard. Medium pressure calibration can be done on request.
Range: 20 / 200 / 2,000 / 20,000 W/m2 selectable with rotary switch
Display: 3 ½ digits
Hold function: to be activated with main switch at left side of case (off - on - hold)
Battery powered: 9V type 6F22 or similar
Optional with calibration
Read more