RBOX-408 – Lutron
RESISTANCE DECADE BOX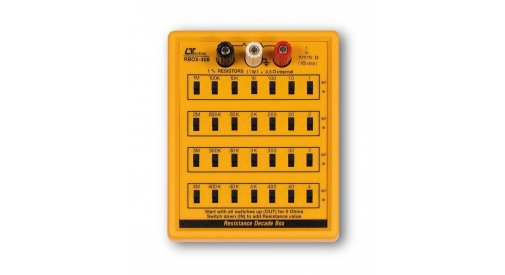 RESISTANCE DECADE BOX Slide switches that allow the user to simply add or subtract for desired value. With seven decades of resistance. ABS plastic housing case, rugged components. Education, Maintenance, Production line, Working standards, Research, laboratory application.
Range: 1 to 11,111,110 ohm, 1 ohm per step. Wattage: 1W
Size: 147 x 117 x 51 mm.