PWA-301 – Lutron
Pure water meter, fixed probe, pen type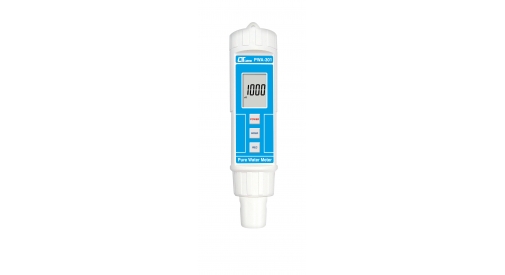 Water conditioning tester for aquarium, food processing, photography, school, laboratory, industrial and quality control. Check the condition of water filter. Meter with the probe, all in 1, easy operation.
Range:: 0 to 1999 uS.
Functions: Hold, Record ( max., min. ). IP-67 Water resistance, heavy duty.
Suppy: DC 1.5V battery ( UM-4, AAA ) x 4.