pH 50+ DHS kit benchmeter – Pedak
Professional bench pHmeter with temperature and PH probe.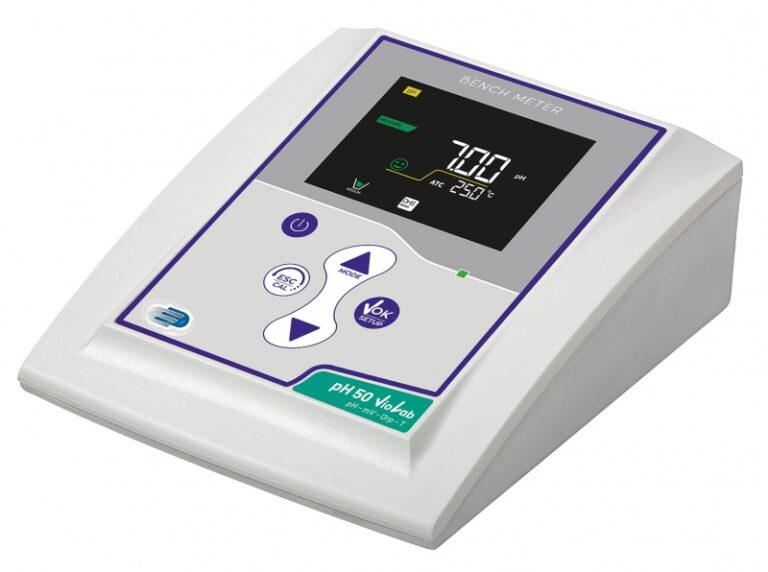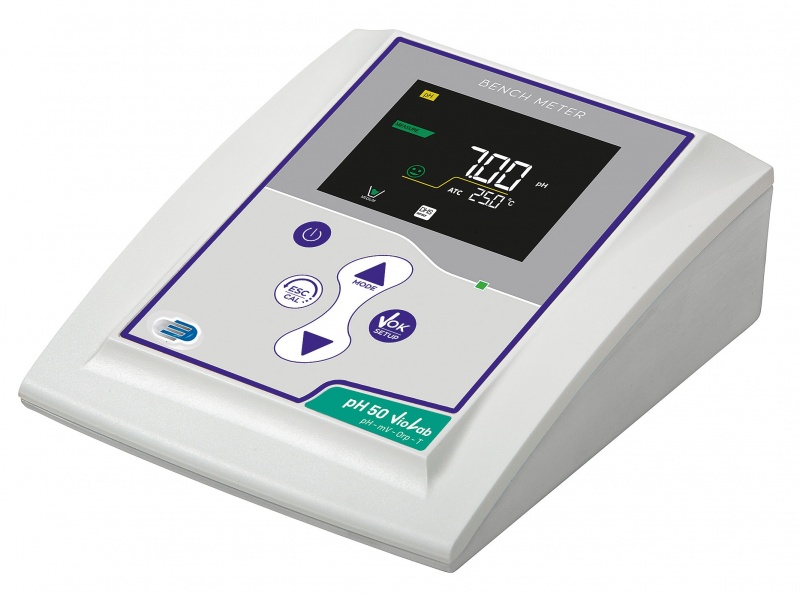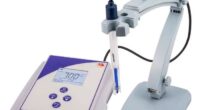 This professional bench meter is equipped with a pH and temperature probe in one, automatic 3-point calibration and functional display.
Measurement range: 0 - 14 PH
Temperature range: 0 - +100 °C
Accuracy: 0,1 °C / ± 0,5 °C
Applications: laboratoria, production, R&D, pharmaceutical industry, seed breeding, petfood, food industry.
Other specifications: pH 50+ DHS complete kit includes pH digital electrode 201T DHS with temperature sensor integrated and BNC, colored buffer solutions pH 7 and pH 4 , electrode holder and 5V/220V AC power supply.
Optional with calibration
Read more