Humimeter RH serie – Schaller
Moisture meter for paper and cartboard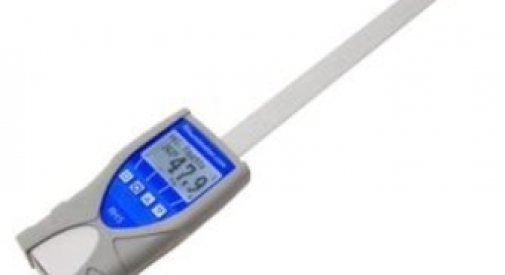 humimeter RH5 paper moisture meter. Also ideal for automatically monitoring the climate of printing rooms and paper stockrooms.A new and revolutionary powerful portable measuring instrument series for measuring using innovative sensor technology, Quick – Cost saving – Automatic documented.
Measuring Range:
Relative air humidity 0-100%
Dew point -55 up to 60 °C
Resolution:0.1% water content
Temperatuur: –10 to +60 °C
Applications: Paperindustry
Other specifications:
Hold funktion,manual saving of results
Automatic data log for 10.000 logs with measuring point report, Scope of supply: humimeter RH5 with rubber protection cover, wooden case and batteries
Optional: humimeter USB data interface module with LogMemorizer measuring data recording and analysing software on USB flash drive incl. USB cable for PC and printer.