Hobo UA-001-64 – Onset
Temperature and waterproof data logger with alarm function (64.000 measurements) offload data via the BASE-U-1 or BASE-U-4 optic USB base stations or the U-DTW-1 waterproof shuttle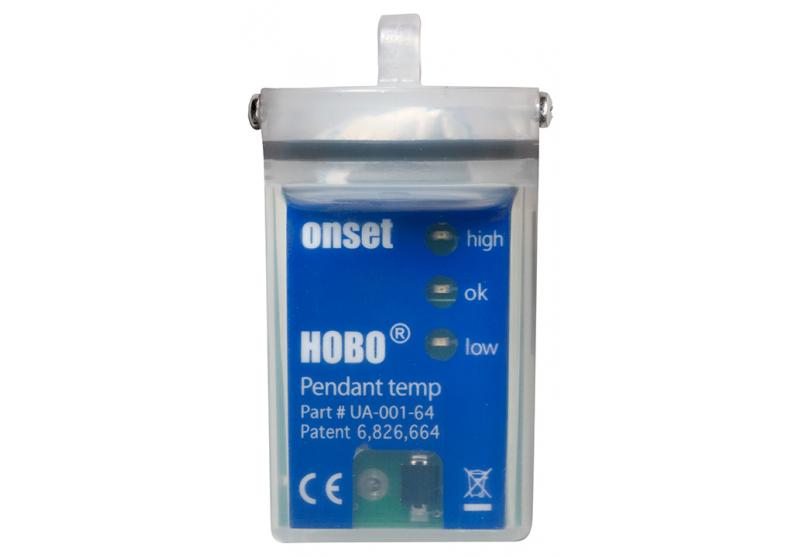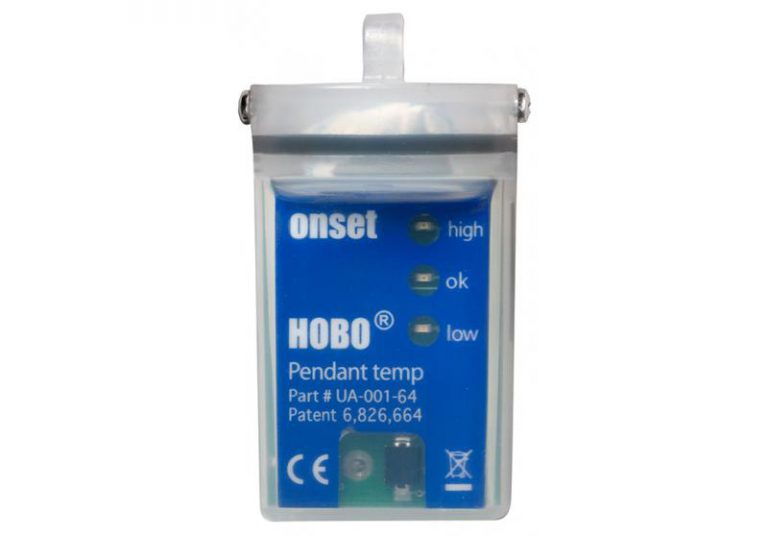 A miniature, waterproof one-channel temperature data logger, this model is value-priced for short-term shipping applications or long-term deployment. Data logger alarm LEDs flash if temperatures have exceeded user-set levels and delay options, and provide visible verification that temperatures have been within the desired range throughout deployment. This 64K model stores approximately 52K of 10-bit temperature readings.
This is a low-cost temperature with alarm indication or light intensity. It is provided with a waterproof housing for wet or underwater use. Therefore you can use it to operate in indoor, outdoor and water environments. For accurate temperature measurement in sunlight a solar radiation shield is required (RS1 Solar Radiation Shield, assembly required: M-RSA pre-assembled Solar Radiation Shield).
You can readout the data in less than 30 seconds via the fast Optic USB interface.
Measurement range: -20° to 70°C
Alarms: high and low alarms can be configured for total amount of contiguous or non-contiguous time outside of user-defined limits between -20° and 70°C
Accuracy: ± 0,53°C from 0° to 50°C
Environmental rating: top end: NEMA 6, IP67: sensor end: IP68
In water/ice: -20° to 50°C
In air: -20° to 70°C
Water depth rating: 30 meters from -20° to 20°C
Battery life: 1 year typical use
Battery Type: CR2032
Memory: 64.000 bytes (approximately 52.000 sample and event readings)