159
Cable temperature sensor with bayonet connection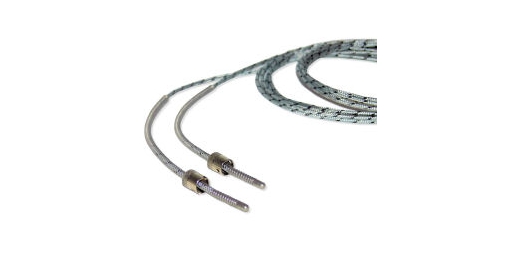 The sensor model 159 is fitted with a bayonet cap for quick and easy mounting. This makes it easy to exchange them in the event of maintenance or malfunction. The sensor is equipped with a 180 mm long pressure spring and is available in two bayonet sizes:
A) cap diameter 15mm externally, with spring diameter 6mm.
B) cap diameter 18 mm externally with a spring diameter 8 mm.
The measuring part (pocket) is made of stainless steel-316, specify the desired length when ordering.
The sensor can be supplied with standard or armored PTFE cable.
Measuring element: PT100, PT200, PT500, PT1000, Ni100, Ni1000, Thermocouple J, K and T
Measuring system: Single or Duplex version in 2, 3 or 4-conductor technology
Material: SS-316
Dimensions: As stated when ordering
Process connection: Bayonet
Connection cable: Standard length 2 meters (specify other lengths when ordering)
IP standard: IP-69
Optional with calibration
Read more