UV-COSINE
Waterproof UV Sensor for outdoor use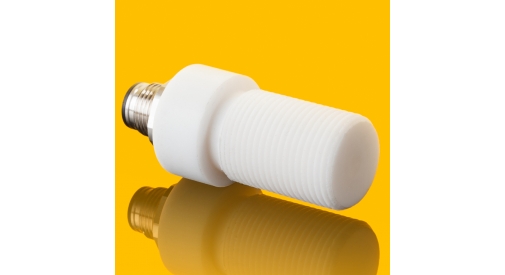 The sensor UV-Cosine is an outdoor cosine corrected waterproof sensor (IP68 at window side,
IP65 at plug side, or, on request IP68 for submerge applications). The PTFE housing is stain repellent. Available calibrated (NIST or PTB traceable) on request.
The probe is amplified and shielded against electromagnetic interference. The visible blind sensors are based on a Silicon Carbide (SiC) UV photodiode, which guarantees highest radiation hardness, long term stability and >1010 visible blindness (ratio of UV to VIS-IR sensitivity). Blue and GaP type sensors are based on a Galliumphosphide (GaP) UV photodiode.
Absolute Sensitivity: 1nW/cm2 … 10W/cm2
Spectral Sensitivity:} UV-Broadband, UVA, UVB, UVC, UV-Index
Signal Output:} 0…5V, 4…20mA, USB, impulse count
Connections: 2m cable or 2m cable with 5 pin male
connector type Lumberg PRSFM5
Optional with calibration
Read more