Proceslogger disk – steril disk
High meas­uring range up to 140°C, memory for 20.000 read­ings.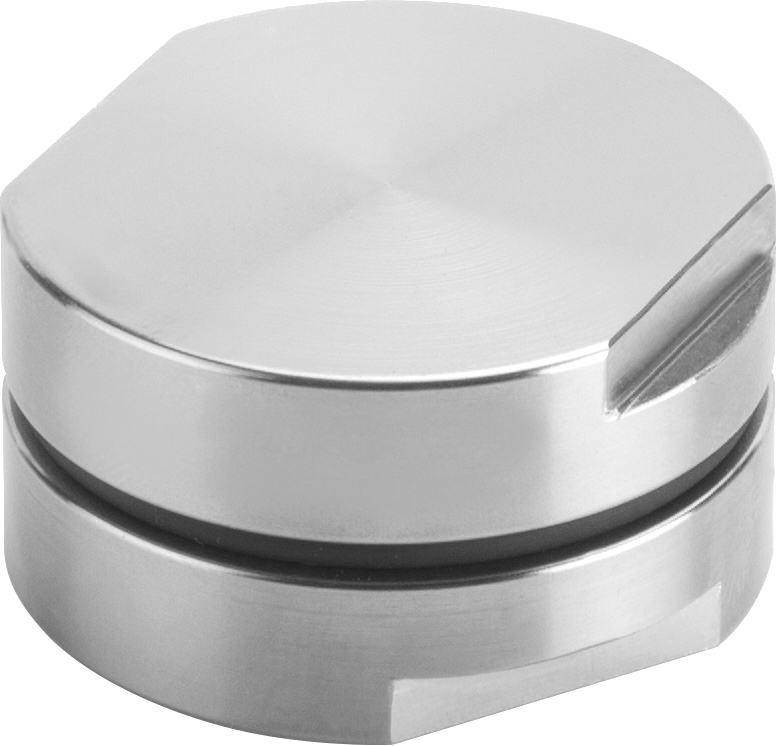 For temper­ature monit­oring during ster­il­isa­tion, pasteur­iz­a­tion and other applic­a­tions up to 140°C. Meas­uring interval from 1s with a high accuracy.
Meas­uring range: -20°C - 140°C
Resol­u­tion: 0,04°C
Accuracy: ±0,2°C within calib­rated range +25°C - 140°C
Memory: 20.000 meas­ur­ings
Meas­uring interval: from 1s
Other specifications: Waterproof, food-safe-steel, change­able battery life, Calcu­lated battery life­time at 25°C and interval 1s approx­im­ately 1.400.000 acquis­i­tions. Dimen­sions 18 x 36 mm , Weight 80 g. Optional with validated software CFR21 Part 11, graphics and data easily exported to Excel.
Optional with calibration
Read more