PressureDisk V data logger – Steril disk
PressureDisk V data logger for low pressure- and vacuum for sterilisation up to 300mbar absolute.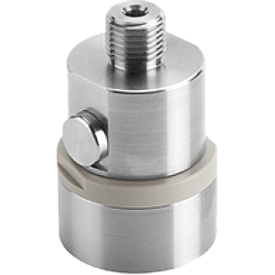 PressureDisk V data logger for pressure and vacuum measurements for sterilizations up to 300 mbar absolute.
Temperature resistant up to 80 ° C and has a data storage for 30.000 measurements.
Meas­uring range: 0 - 300 mbar abolute
Accuracy: ±15 mbar
Memory: 30.000 meas­ur­ings
Meas­uring interval: from 1s
Other specifications: Waterproof, food-safe-steel, change­able battery life, Dimen­sions 43 x 35 mm, weight 150 g. Optional with validated software CFR21 Part 11, graphics and data easily exported to Excel.
Optional with calibration
Read more