Hobo U26-001 – Onset
Dissolved oxygen data logger, offload data via the BASE-U-4 optic USB base station or the U-DTW-1 waterproof shuttle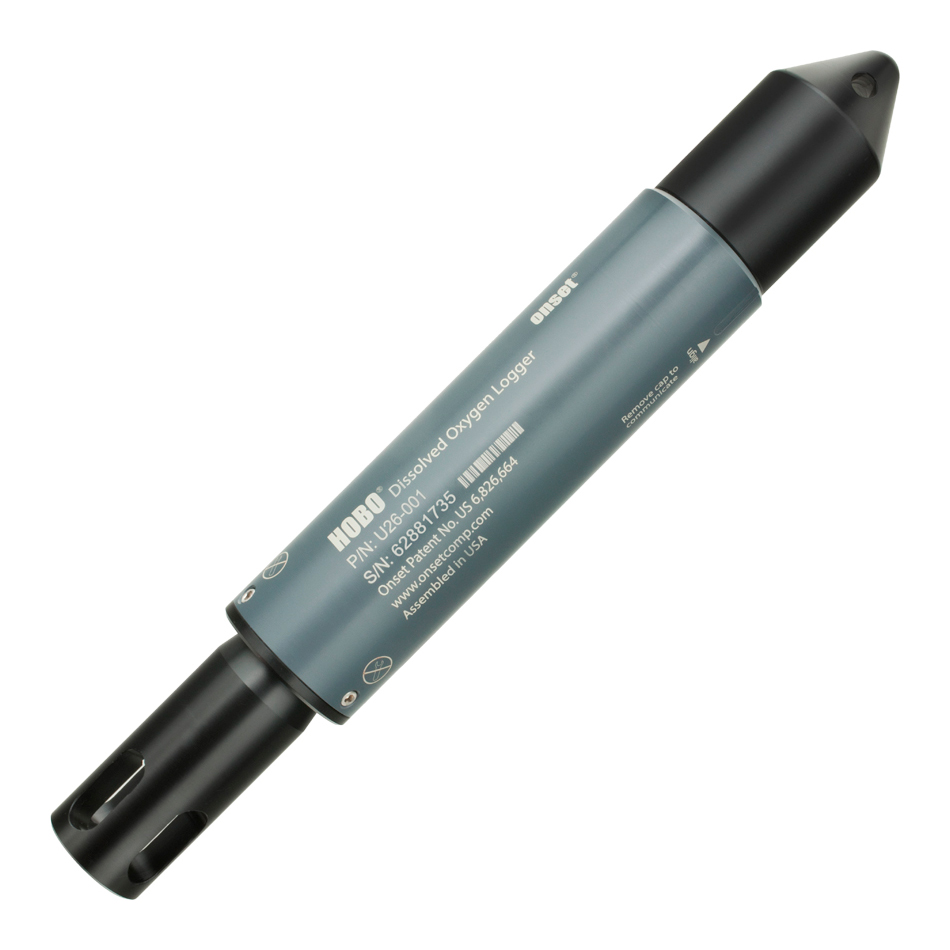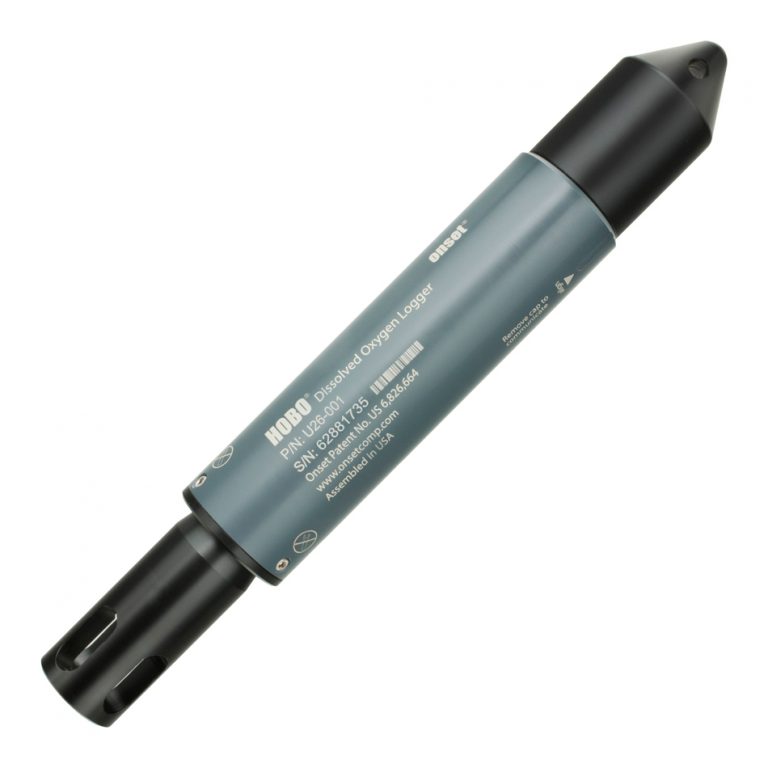 Measure oxygen concentrations in lakes, streams, rivers, estuaries and coastal waters with the Hobo U26 dissolved oxygen data logger. This affordable and precise data logger is recommended for aquatic biology and hydrology research projects. The Hobo U26 uses RDO Basic (Rugged Dissolved Oxygen) optical DO sensor technology and is easy to maintain.
This includes: U26-001 data logger, DO sensor cap, protective guard and calibration boot with sponge.
Our Hobo U26 dissolved oxygen logger has been part of a multi-year evaluation of DO loggers and sensors by the Alliance for Coastal Technologies (ACT) and the results have been published online. This provides an un-biased report of how our U26 performs in lab and field conditions.
This is a affordable, high performance dissolved oxygen (DO) monitoring with 0,2 mg/L accuracy. The optical DO sensor technology provides long-lasting calibration with less maintenance and the HOBOware Pro's Dissolved Oxygen Assistant software corrects the measurement drift from fouling: provides salinity-adjusted DO concentrations and percent saturation.
Via the optical USB interface you can offload in high-speed the reliable data. The easy-to-replace DO sensor cap lasts six months, we always recommend to use the DO sensor as soon as possible or at least withtin one year from buying because of the short shelf life.
Note: for DO measurements in saltwater, an adjustment for salinity is required. For waters with small changes in salinity (<2 ppt), a salinity meter reading typically provides enough accuracy. For environments with greater salinity changes, we generally recommend the HOBO U24-002-C conductivity logger . If you need DO in Percent Saturation, barometric pressure data is required, which can be logged with a HOBO Water Level Data Logger (U20-001-04). This data logger operates in an water environment and the data logger supports the following measurements: dissolved oxygen and temperature.
Dissolved oxygen sensor type: optical
Measurement range: 0 to 30 mg/L
Accuracy: ± 0,2 mg/L up to 8 mg/L: ± 0,5 mg/L from 8 to 20 mg/L
DO sensor cap life: 6 months, cap expires 7 months after initialization
Temperature measurement/operating range: -5 to 40°C: non-freezing
Temperature accuracy: 0,2°C
Memory: 21.700 sets of DO and temperature measurements (64 KB total memory)
Logging rate: 1 minute to 18 hours
Battery: 3,6 V lithium battery: factory replaceable
Battery life: 3 years (at 5 minute logging)
Depth rating: 100 meters
Optional with calibration
Read more