Hobo S-BPB-CM50 – Onset
Smart barometric pressure sensor connectable to a weather station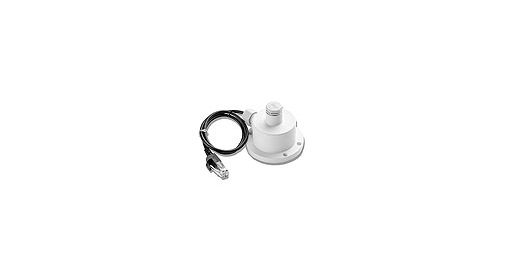 The barometric pressure smart sensor has a measurement range of 660 mb to 1070 mb (19.47 to 31.55 in. Hg), and can perform measurement averaging to obtain the highest accuracy. The operating temperature range for this sensor is -40° to 70°C. This weatherproof smart sensor is mounted outside the data logger enclosure.
The weatherproof housing enables mounting outside the station enclosure. This means the station can maintain its weatherproof seal without having to be vented to the atmosphere. the sensor measures barometric pressure over a wide range and it includes zip ties for mounting on mast: can also be mounted on flat surface with screws
This sensor operates in an outdoor environment and the sensor supports the following measurement: barometric pressure.
Compatible with USB data loggers (requires external sensors): H22-001H Energy Data Logger,
U30-NRC U30 USB Weather Station Data Logger, H21-USB USB Micro Station Data Logger.
Compatible with web-based monitoring systems – via remote communication: RX3000 Remote Monitoring Station Data Logger, RX2100 MicroRX Station, RX2100-WL MicroRX Water Level Station.
Measurement range: 660 to 1.070 mbar (19,47 to 31,55 in. Hg)
Accuracy: ±3,0 mbar (0,088 in. Hg) over full pressure range at 25°C: maximum error of ±5,0 mbar (0,148 in. Hg) over -40° to 70°C
Drift: 1.0 mbar (0,03 in. Hg) per year
Operating temperature range: -40° to 70°C
Environmental rating: weatherproof
Cable length available: 50 cm
Length of smart sensor network cable: 50 cm
Optional with calibration
Read more